Can you learn boxing at home?
Absolutely! You can learn boxing at home, although it won't be the same as learning in a boxing gym under the guidance of a professional instructor.  Boxing is a tough, highly competitive sport, but anybody can master it with the right talent, physical strength and stamina, commitment and determination.
Before you decide to learn boxing at home, get yourself examined by a physician and find out if there are any potentially dangerous health conditions that you should guard yourself against, because boxing will put you under severe physical strain.
Now, let's look at some of the things you would need to learn boxing at home.
Follow the steps given here to learn boxing at home.
#1. You should always use the biggest room in the house as your home boxing gym. Shift all the furniture, TV and so on to other rooms in the house; suspend a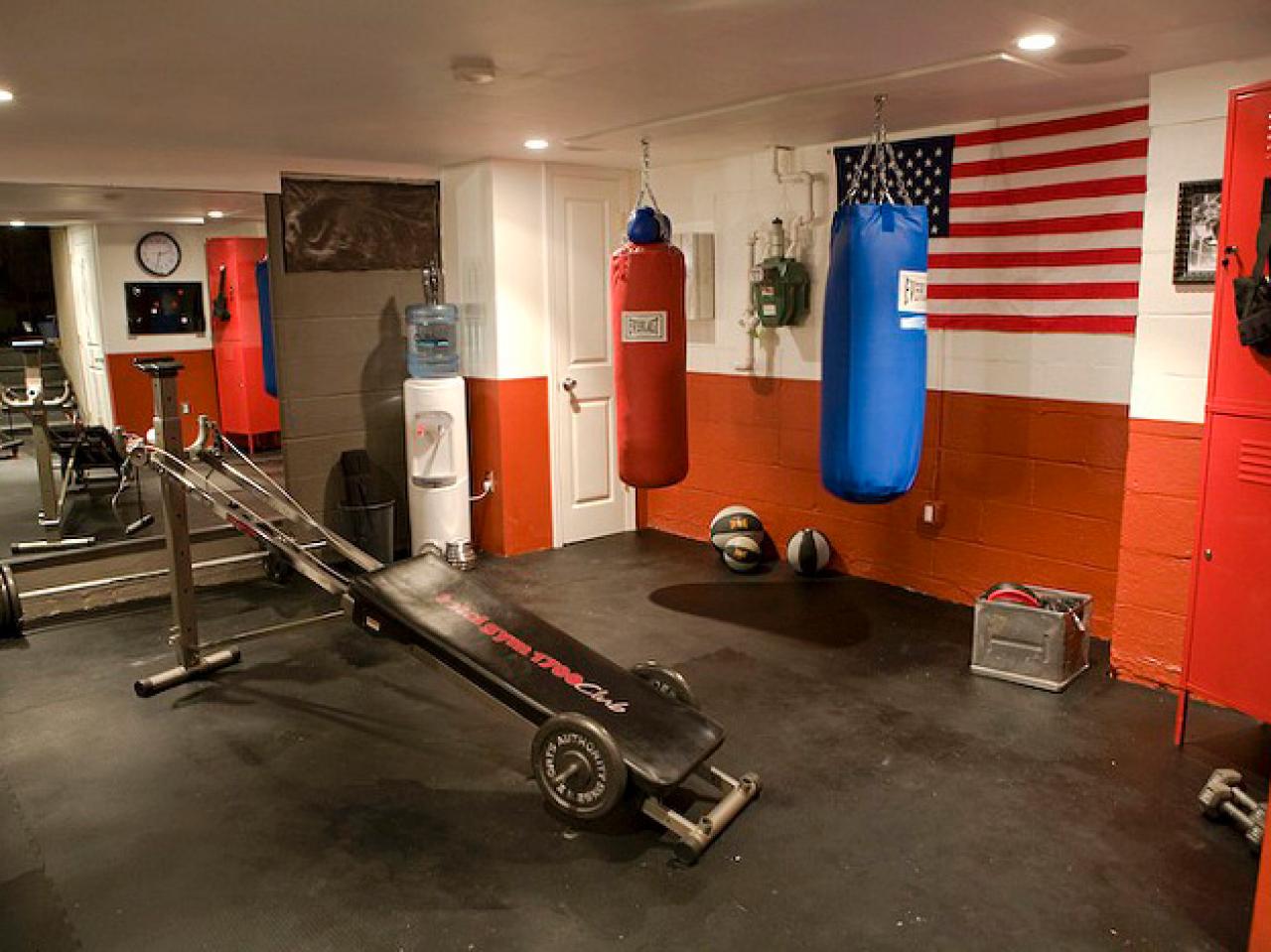 heavy punching bag in the middle for your punching drills. Buy a full body mirror and fix it on one of the walls to help you with shadow boxing practice.
#2. Do regular strength training exercises with dumbbells and barbells.  Skipping is a good exercise to warm up for a punching sessions. Stretch your arms and shoulders, workout your biceps, triceps and what is known as the boxer's muscle or the serratus anterior. Pushups build a lot of strength in the shoulders, arms and the core and are absolutely essential for a boxer. Do at least 100 pushups during each session. Start with 20 to 25 pushups, and gradually build up from there.
#3.  Wear the hand wraps and start your punching session. Time your punching sessions with the timer and start punching the heavy punching bag in the middle. Do four sets of two-minute punching sessions, separated by a rest of four minutes in between. You will gradually build in strength and power, and increase your stamina over a few weeks of doing this regularly. Every two or three weeks, increase the time spent on punching and decrease the rest taken in between punching sets.
#4. Shadow boxing is an important part of a boxer's training and helps you to learn boxing at home.  Use the full body mirror to catch your movements as you shadow box a couple of feet in front of it, without ever coming into contact with the mirror. Aim at several targets in the reflection; throw your punches at them, in the air. Every professional boxer practices shadow boxing as it helps them get into the right form before a boxing match.
#5. There are several boxing DVDs that help you learn boxing at home. Pick them up and listen to the instructions given by the trainers in the DVDs very carefully. Watch boxing on TV, and attend local boxing tournaments as well.
Try to analyze the techniques of each boxer in a tournament, and find out what you can learn from them. Closely follow the fights of great professional boxers such as Floyd Mayweather and Manny Pacquiao. There is so much you can from them. In particular, by following Mayweather, you will learn excellent defensive techniques, how to adjust to your opponent, the virtue of patience and going for the kill at the right time. Always learn from the best.
#6. To truly learn boxing at home, you will have to adopt the mentality and psychology of a professional athlete or boxer. This means keeping yourself extremely fit and watching your diet very strictly. You can never afford to miss out even one workout or boxing session. There will be a temptation to cheat when you are boxing alone, all by yourself, with no one to watch over you, but don't do that. Never cut corners when you learn boxing at home. You can try motivational techniques such as playing out your favorite music on the stereo even as you box or workout.
To know more about boxing, MMA and other martial arts, just have a look around allbestmma.com.
I wish you all the best, and remember that if you have any questions or comments you can post them in the comments section at the bottom of any blog post. It's great to hear from you.
Kind regards,
Emanuel
Founder of Mixed Martial Arts
www.allbestmma.com
Share This: